Leading Steel Pipes, Fittings & Flanges Supplier in UAE.
One of the leading pipes, fittings & flanges supplier in UAE. Offering an extensive range of pipeline products for different horizons. 
New World Horizon (NWH), based in Dubai, United Arab Emirates, is a world-class supplier of carbon and stainless steel pipes. We specialize in the stocking, importing, and exporting of carbon and stainless steel pipes, fittings, flanges, valves, plates, gaskets, fasteners, and structural steels. We aim to provide an unrivaled range of piping products, as well as the best service and supply chain in the Middle East. The company has established a strong presence in the UAE and GCC by offering competitive product lines that meet excellent quality parameters while adhering to International Standard norms for Engineering, Fabrication, Oil and Gas, Petrochemical, Energy, Infrastructure, construction, and EPC contracting firms.

NWH is constructing the world's most comprehensive inventory of pipes, fittings, and flanges. We strive to add value to our clients' businesses and are committed to providing exceptional service throughout the purchasing process, from quote to delivery. We establish long-term relationships with our customers by providing them with high-quality products, exceptional customer service, and on-time deliveries.
We have 7+ years of Experience providing Excellence in GCC
We offer an extensive range of Pipes, Tubes, Flanges, Fittings, and Valves in Carbon, Alloy, Stainless, and Exotic Steel.

Hasan Jafri
CEO, New World Horizon
Steel Pipes and Fittings Supplier
New World Horizon (NWH) is the world's largest supplier and stockholder of steel pipes, flanges, valves, fittings, and steel structures. We have the largest supply of piping solution products in the region of 65,000 MT, catering to the Oil & Gas and Electrical & Electronics industries. We stock high-quality products from reputable manufacturers all over the world. Our close relationships with the manufacturers give us a pricing and quality management advantage over our competitors.
Seamless pipe and Welded Carbon Steel Pipes with sizes ranging from 1/8″ up to 120″ with various grades.
Slip-On Flanges | Welding Neck Flanges | Socket Weld Flanges | Blind Flanges | in various sizes and grades.
Carbon Steel and Stainless Steel Fittings. Seamless and BUTT Welded. | ELBOWS | Equal & Reducing TEES |  and more.
Carbon Steel and Stainless Steel Valves for various applications. Ball Valve | Gate Valve | Butterfly Valve | Globe Valve | Check Valve | Safety Valve | and more.
Top-of-the-line steel structure stockiest & supplier in GCC. Having Beams | Plates | Sheets | Channels | Angles | Bars | Coils | Pipes | Stainless Steel.
We are Authorized Distributor
SHINKAWA Sensor Technology, Inc. is a wholly-owned subsidiary of SHINKAWA Electric – Japan. Additionally, it specializes in the development and manufacture of displacement & vibration sensors, Shinkawa condition monitoring systems, and diagnostic systems. Above all, with superior environmental resistance to high & low temperatures, high pressure, etc., their proprietary sensing technologies enable us to contribute to numerous industries in applications such as condition monitoring of large turbines to even the smallest of general-purpose rotating machinery, safety operation of bullet trains (Shinkansen), etc.
Moreover, sensing technology can be dramatically improved with the development of new sensor materials. Additionally, in cooperation with various research institutes, SHINKAWA has developed not only the base part, perpetually resistant alloy for eddy-current sensor coils, but also perpetually elastic materials, etc. Firstly, these are used in many of their products and are highly valued in various industrial sectors. Secondly, the displacement sensor for the levitation controller of Japan's first normal-conductive magnetically levitated linear motor car, a low temperature/high-pressure displacement sensor for monitoring shaft vibration of the engine turbopump which is the heart of the Japanese rocket. Additionally, SHINKAWA flexibly responds to ever-changing needs by upgrading & developing, to contribute to the creation of a promising future. Above all, NWH is an authorized Shinkawa distributor making us the one-stop destination for your needs.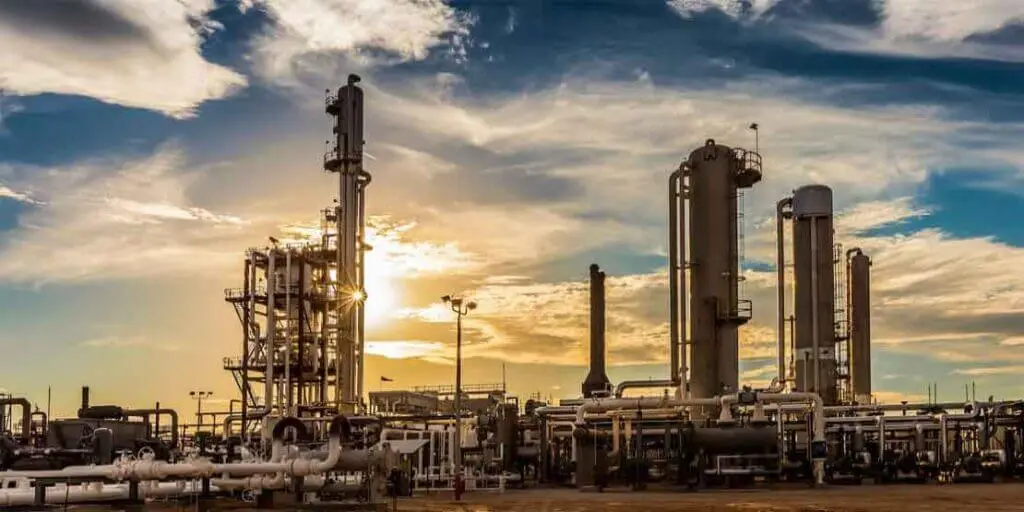 Your Reliable Partner for Pipeline Products
New World Horizon is a market leader in providing piping solutions and quality-driven electrical products to the Oil & Gas, Hydrocarbon, Power Generators, Chemical, Paper, Food Processing, Construction, and Water treatment industries across the MENA Region. We proudly announce that being an "Authorized Distributor" of "Shinkawa Electric CM & VA". We're contributing to the creation of a promising future of technology to meet the most accurate and secure condition monitoring & vibration Analysis of our valuable customer's plant.